Corporate Concentration of Wealth
TELEVISION AND FILMS
Large corporate Media and their parent companies;
DISNEY (The worlds largest media company)
* ABC
* ESPN
* PIXAR
* 21st Cetury Fox
* MIRAMAX
* MARVEL Studios
* Lucas Films
COMCAST (TV and ISP service provider)
* NBC Universal-(NBC, CNBC, MSNBC)
* AT&T Broadband- AT&TU
* Sky (satellite communications)follows
* DreamWorks Animation
* XUMO
TIME WARNER
* Warner Bros Entertainment
* Turner Broadcasting Systems- (TNT, TBS, CNN)
* Home Box Office- (HBO)
CBS/VIACOM
* Paramount Studios
* CBS Entertainment
* CBS Cable news
* CBS Publishing
* CBS Local Media
* CBS Interactive
* CBS Records
* CBS Sports News
* CBS Television
* Distribution
* CBS Television Studios
* Westinghouse Licensing
* Showtime Network
* Simon and Schuster
* The CW
* Pop TV
TOP TECH COMPANIES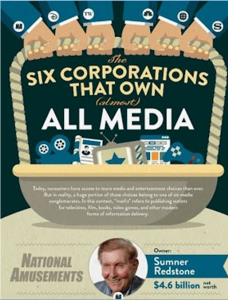 MUSIC CORPORATIONS
(Two thirds of all music is manufactured and distributed by these 3 corporations)
* Sony BMG
* Universal Music Group
* Warner Music Group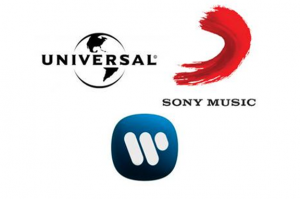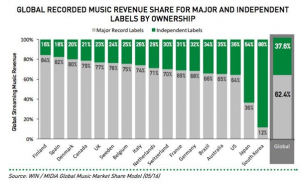 Top pharmaceutical Companies
https://www.globaldata.com/top-20-global-innovative-pharma-companies-lose-us2-6-trillion-market-capitalization-in-q1-2020-vs-q4-2019-says-globaldata/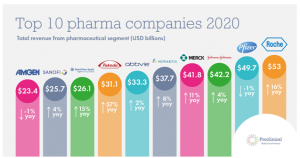 https://www.proclinical.com/blogs/2020-8/the-top-10-pharmaceutical-companies-in-the-world-2020
Pfizer-
makers of Advil, Robitussin, Beltran, Celebrex, Diflucan, Lyrica, Viagra, Chapstick, Preparation H, Xanax, Depo-Provera, Neosporin, Dimetapp.
For more info; https://www.drugwatch.com/manufacturers/pfizer/
* Pfizer specializes in vaccines and cancer, heart, and diabetes treatments.
Pfizer also Discovered citric acid, and has mass produced penicillin and vitamin C.
The shareholder-owned company operates in 180 countries.
Here's a list of Pfizer's global LLCs subsidiaries;
https://www.sec.gov/Archives/edgar/data/78003/000119312512085703/d278590dex21.htm
Names of other top earning pharmaceutical corporations: (see above chart for wealth concentration between these companies).
* Roche
* Novartis
* Merck
* GlaxoSmithKline
* Johnson & Johnson
* AbbVie
* Sanofi
* Bristol-Myers
* Squibb
* AstraZeneca
* Bayer-Monsanto
There are 10 parent corporation that dominate the food industry.
* Nestle
* PepsiCo
* Coca-Cola
* Unilever
* Danone
* General Mills
* Kellogg's
* Mars
* Associated British Foods
* Mendeleev
The largest food and restaurant companies in 2020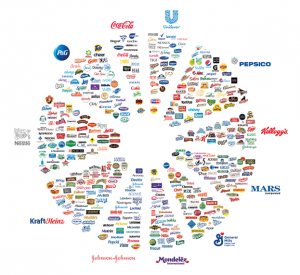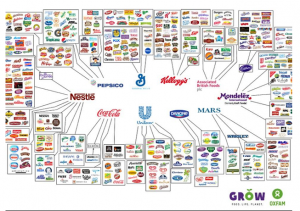 https://www.forbes.com/sites/chloesorvino/2020/05/13/the-worlds-largest-food-and-restaurant-companies-in-2020/#73d9cfb8262d
Brands from A-Z
https://www.nestle.com/brands/brandssearchlist
LARGEST CAPITALIST DONORS TO POLITICAL PARTIES:
https://www.businessinsider.com/fortune-500-companies-republican-democrat-political-donations-2018-2#microsoft-29